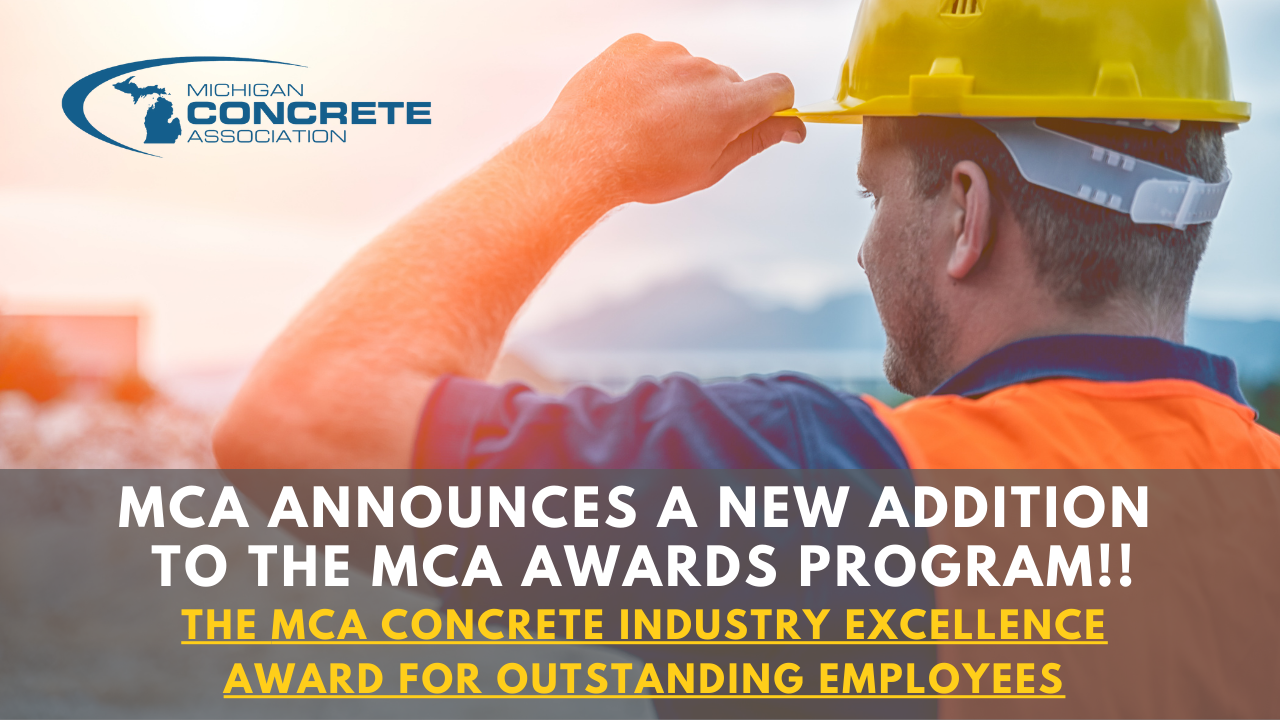 MCA CONCRETE INDUSTRY EXCELLENCE AWARD
OUTSTANDING EMPLOYEE NOMINATION
The MCA seeks to honor those individuals who have shown exceptional leadership, dedication, and performance in the concrete construction industry.
These Individual Honors Awards are esteemed accolades to recognize those who have demonstrated exemplary support for their company, peers, projects, safety, and the concrete construction industry as a whole.
This is an opportunity to nominate an individual from your company that has demonstrated the characteristics listed above and excellence in the concrete industry in one of the following categories:
Ready Mix Truck Driver
Cement Bulker Truck Driver
Concrete Finisher
Foreman
Laborer
Heavy Equipment Operator
Carpenter
Dispatcher
Plant Manager
Young Leader
QA/QC professional
Other (Office Professionals, Sales, Mechanic, etc.)
Each MCA member company is allowed to nominate one individual per above category per year.
The MCA Individual Honors Awards honorees and recipients will be honored at the MCA 2024 Annual Workshop Award Banquet Celebration on February 22, 2024, at the St. John's Inn in Plymouth, Michigan.
Application Criteria:
Nominees must:
Be from an MCA Member Company
Be nominated by upper-level management (ex. General Manager, Owner, President, Vice President, Director, etc.)
Have been with your company for over 1 year.
If you have any questions, please feel free to contact Heather Smith at hmsmith@miconcrete.net or call our main office at 517.347.7720.
AWARD NOMINATION FORM