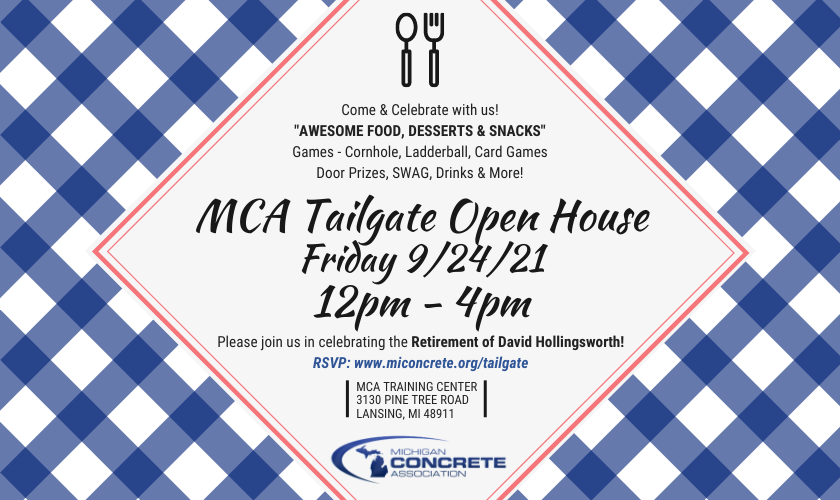 THE Mca would like to invite you tO OUR Fall tailgate OPEN HOUSE CELEBRATION.
The Michigan Concrete Association (MCA)
On Friday, September 24, 2021, we are hosting a MCA Tailgate Open House and we would love for you or representatives of your company to attend!
We would also like to take this opportunity to celebrate the Retirement of David Hollingsworth, our Director of Training & Technical Services. David has been with the MCA since 1998 and was instrumental in creating the fantastic certification program we have today! He will be officially retiring in December of this year and we want to thank him for all of his time and efforts working for the MCA and its members.
We will be serving a "FREE" AWESOME LUNCH, TAILGATE GAMES, DRINKS, SWAG, DOOR PRIZES and MORE!
Please fill out the form to RSVP to attend. Hope to see you there!
When: Friday, September 24, 2021
12:00 pm - 4:00 pm (lunch served during this time)


Where:
MCA Training Center
3130 Pine Tree Road
Lansing MI, 48911
RSVP TODAY!